Rabbi Edelstein
Rabbi Chaim Eliezer Edelstein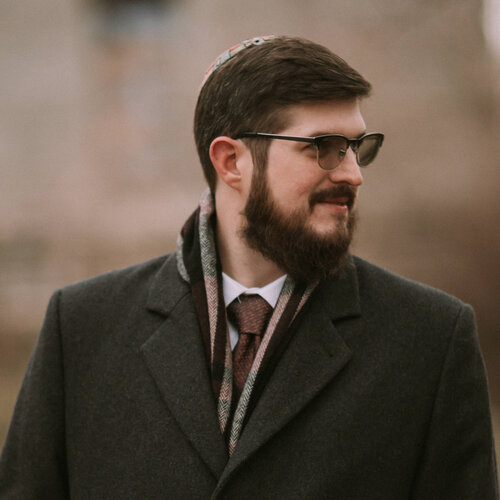 Rabbi Chaim Eliezer Edelstein is a proud graduate of the 2021 class of JTS Rabbinical school, and Senior Rabbi at Temple Beth Ahm in Aberdeen, NJ. The years have flown past as Rabbi Edelstein's knowledge and understanding have grown deeper through learning with his prestigious teachers and colleagues. In tandem with his rabbinic ordination, Rabbi Edelstein completed a master's degree in Jewish Thought, concentrating in Kabbalah and Hasidic literature, and wrote his thesis on the mystical connection between ethics and cosmogony in early Hasidic commentaries on Parshat Bereishit.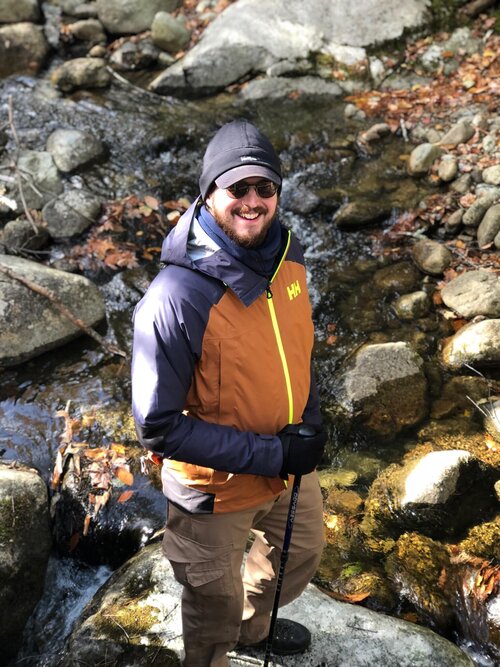 Rabbi Edelstein is an avid outdoorsman, an interest he developed as a youth in the BSA Scouting movement. He earned his Eagle Scout Award in 2007. Since moving to Aberdeen, Rabbi Edelstein has joined Monmouth Council, BSA as Council Chaplain and is active in promoting Jewish Scouting, including providing rabbinic guidance for the National Jewish Committee on Scouting's Kosher and Shomer Shabbat trek at Philmont Scout Ranch in New Mexico. While studying in Israel, Rabbi Edelstein completed certification in Shechitat Ofot (Kosher slaughter of birds), and recently completed his studies of treifot in order to advance his certification in behemot (goats, sheep, and cows) and is now fully certified as a Shochet u'Vodek (slaughterer and examiner). Rabbi Edelstein is passionate about ethically sourced meat, and the movement to keep kosher meat "kosher" by promoting strict animal welfare policies.
When not learning and teaching Torah or enjoying the outdoors, Rabbi Edelstein is most often thinking about, making, or drinking home roasted coffee, made with brewing methods from around the world. His favorite beans currently are small farm grown in Costa Rica.
Rabbi Edelstein and his wife, Audrey, live in Aberdeen, NJ.
If you would like to meet with Rabbi Edelstein, you can make an appointment HERE.
Thu, November 30 2023
17 Kislev 5784
550 Lloyd Road
Aberdeen, NJ 07747
(732) 583-1700​
Click HERE to join our mailing list!
Schedule a meeting with Rabbi Edelstein HERE
Today's Calendar
---
Upcoming Programs & Events
---
This week's Torah portion is

Parshat Vayishlach
Candle Lighting
End of Shabbat
Motzei Shabbat, Dec 2, 5:16pm
Erev Chanukah
View Calendar
Thu, November 30 2023 17 Kislev 5784